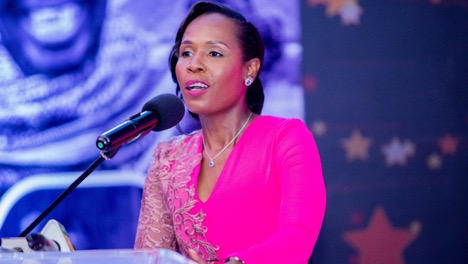 LEGAL SERVICES FACILITY (LSF) MARKS 10 YEARS OF EVERYDAY JUSTICE FOR EVERYDAY PROBLEMS
Jane Matinde- LSF
This year marks an important milestone in the history of the Legal Services Facility (LSF) as the Basket Fund celebrates its tenth anniversary. Established in 2011 as a non-profit organization with the sole aim of improving access to justice for all, especially women and children, LSF has gone beyond simply providing grants to succeeding in enhancing the promotion and protection of human rights through legal empowerment.
The facility and a member of EAPN have had month-long celebrations to mark its decennial anniversary.
As a leader in legal empowerment, the Facility was instrumental in pushing for the enactment of the Legal Aid Act, 2017 on the mainland officially recognizing paralegals and guidelines for legal aid provision.
To date, LSF has reached over six million people through legal education and handled 90,000 cases reported through paralegals with 60% of the cases resolved.
On November 11th,2021, LSF held a colorful celebration at the Hyatt Regency in Dar es Salaam to commemorate its first decade. Speaking at the event, the Permanent Secretary in the Ministry of Health Dr. John Jingu termed the first decade of LSF as having many successes, partly as a result of the conducive environment in which various stakeholders have been able to deliver on their mandates.
Hongera LSF! The network celebrates this milestone demonstrating that legal empowerment has the power to reverse inequalities in communities.