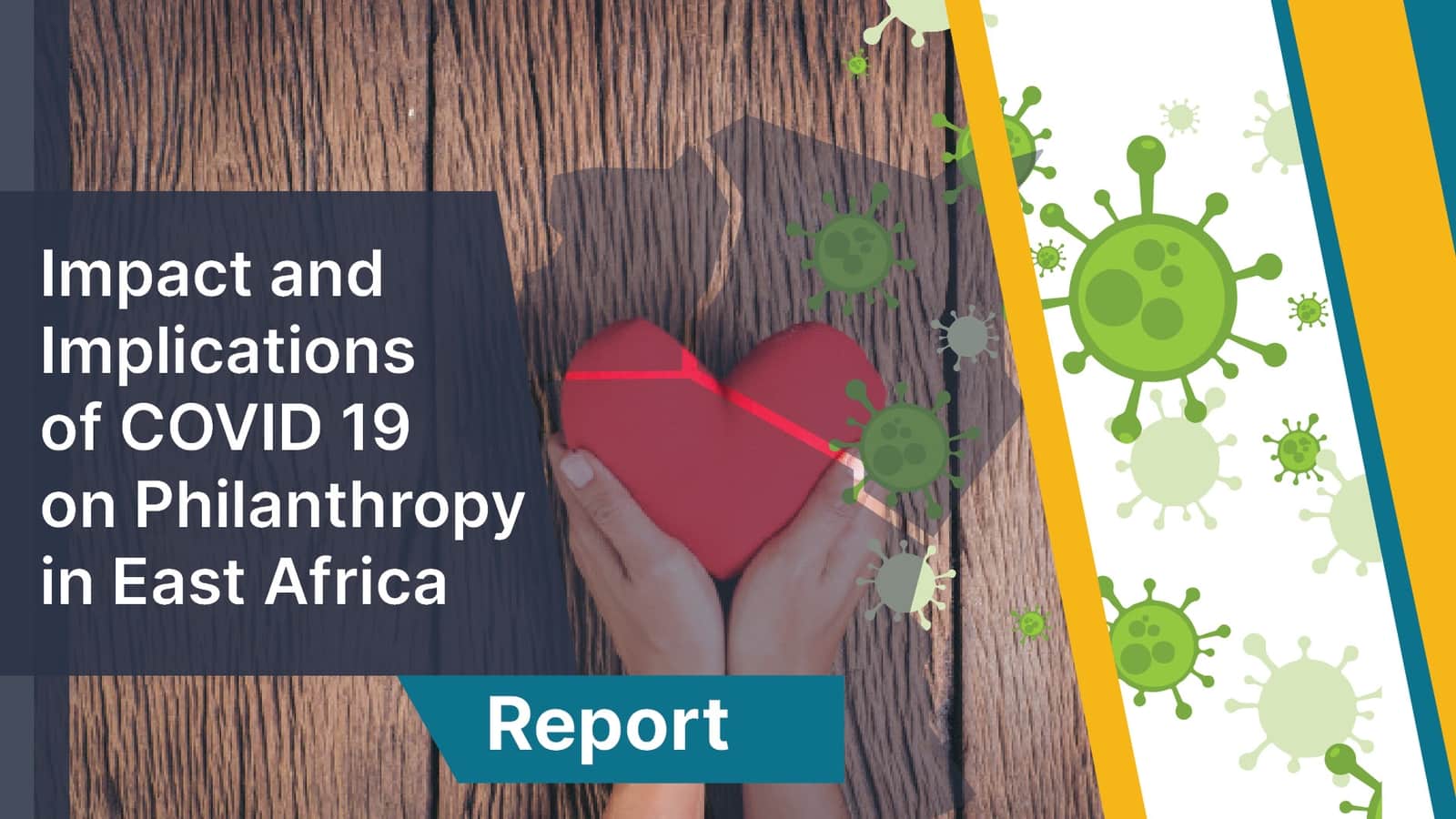 Fully 1-in-5 people have a learning, mental health, physical, sensory or other disability that is a barrier to everyday living. People can be born with a disability, or acquire one due to an accident, aging, gun violence or in military service to our nations. ThomasEdison had learning disabilities, Harriet Tubman had epilepsy, Stephen Hawking used a wheelchair.
Today only 65 percent of students with disabilities graduate from high school and only seven percent complete college. Despite the fact that studies show that more than 70 percent of working-age people with disabilities want to work, only 1-in-3 Americans with disabilities has a job. This leads to poverty, prison and poor health outcomes.Philanthropists have the opportunity to fight implicit bias and failed systems, as well as to enable millions of people with disabilities to have a better future.
Closer Home, according to UN statistics, there are currently over 600million persons with disabilities throughout the world of whom 400 million live in developing countries and 81 million in Africa. A World Health Organization (WHO) source maintains that about forty percent of Africa's population consists of people with disabilities, including 10-15 percent of school-age children. This percentage would translate into about 300 million people with disabilities inAfrica. Disability is caused by many factors, including malnutrition and disease, environmental hazards, traffic and industrial accidents, and civil conflict and war, and the number of people with disabilities continues to increase.
The vast majority of Africans with disabilities are excluded from schools and opportunities for work, virtually guaranteeing that they live as the poorest of the poor. School enrolment for the disabled is estimated at no more than 5-10percent and as many as 70-80 percent of working age people with disabilities are unemployed. The social stigma associated with disability results in marginalisation and isolation, often leading to begging as the sole means of survival.
TheAfrican Union, African governments and NGOs have taken steps to address the disability problem in Africa. In 1988, the African Rehabilitation Institute(ARI) was established in Harare. This Specialized Agency of the AU reports to the political organs of the AU on disability issues and coordinates all matters relating to disability in Africa. Pressures exerted by disabled persons organizations contributed to the proclamation of the African Decade of DisabledPersons (2000-2009) at the OAU Assembly of Heads of State and Government, meeting at Lomé in July 2000. The aim of the Decade is to promote awareness and commitment to full participation, equality and empowerment of persons with disabilities in Africa. Responsibility for organizing the Decade was given toARI, together with the Pan African Federation of Disabled Persons (PAFOD), theAfrican Union of the Blind (AFUB) and other regional organizations of persons with disabilities. A Plan of Action was adopted at the Pan African Conference on the African Decade of Disabled Persons in February 2002.
The Secretariat of the African Decade of Persons with Disabilities (SADPD) office opened in Cape Town in 2004 and with the support of key donors from Denmark andSweden work started in Ethiopia, Kenya, Mozambique, Rwanda and Senegal. Since then the Secretariat's work has spread throughout the region of West Africa.Work has also been initiated in the southern African countries Namibia andTanzania, and plans have been made for South Africa.
An important development for the further equalisation of opportunities of persons with disabilities in Africa was the coming into force in May 2008 of the UN Convention on the Rights of Persons with Disabilities. The UN Convention is the result of a collective global effort, in which various African countries as well as the SADPD participated.
While the movement into research has been slow on the disability problem in Africa, there has been growing interest in studies on such topics as disability patterns, the link between poverty and disability, and the effects of malnutrition on health and intellectual development, with the results being used to design effective intervention programmes.
Since 2008 myriads of organizations and institutions have made commendable efforts in the Inclusive process in many parts of Africa, and in the region of East Africa, there have huge strides made.
Fighting for disability rights in Africa is a huge task but some people are taking it upon themselves to make a positive change. As a result, many grassroots activists, academics and artists are finding innovative ways to improve accessibility for people with disabilities, at both a local and international level.
From the Accessible Guidebook toEthiopia, to wheelchairs made especially for rough rural terrain, there are numerous examples of resourcefulness and audacity.
Four years ago, the Ethiopian Center for Disability and Development published its Guide to Accessible Addis Ababa, reviewing the accessibility of different hotels, government buildings, restaurants and public spaces. "When we saw that it was really helpful for visitors as well as locals with disabilities, we thought 'Ok we have to scale-up this project'," says programme director Retta Getachew. "We have six guides now and another that combines them all in one book, which is theGuide to Accessible Ethiopia."
In Uganda, Victor Locoro has been working as a lecturer in the Faculty of Special Needs and Rehabilitation atUganda's Kyambogo University for 20 years. As well as offering courses in community-based rehabilitation and disability studies, the faculty has its ownBraille Production Unit. "At the moment it's on hold because one of the embosser machines needs serious repair," says Mr Locoro, who lost his sight at the age of ten. "But we are able to produce small amounts of material for the students, and are in the process of replacing the machine sothat we resume full production. This includes producing books in Braille for primary and secondary schools; ministries of education, science, technology and sports; as well as civil society organisations."
At the East Africa Philanthropy Network, in partnership with GlobalGiving, and with funding from the National Lottery Community Fund in the UK,East Africa Philanthropy Network (EAPN) sought to capitalize on its convening power to initiate conversations on the value of organized philanthropy support for driving the agenda of disability funding in the region.
The focus of the convenings which have taken place over the last year was to strengthen funding and networks for Persons with Disabilities (PWDs). With the ultimate goal of establishing a vibrant network of PWD funders and other stakeholders, EAPN has facilitated meetings to establish inclusive donor roundtables in Tanzania. The convenings took a deliberate format of Mobilising Funders into a working Group which gave in to a Stakeholders Meetings, which in turn would generate ideas and organize a National Convenings, a process of stakeholder identification and targeted mobilising.
LESSONS‍
Despite growing donor interest in how we can improve the lives of people with disabilities, there is still a great need for increased funding for the sector. Eighty percent of disabled people live in developing countries and many lacks the services and accessibility provisions necessary for them to live full and dignified lives
No single fund can solve life-or-death issues facing people with disabilities today. Therefore, all funders need to intentionally include people with disabilities in their work that is applicable; from hunger to education, homelessness to employment.
Disability needs can range from simple to complex and lifesaving: access to masks and gloves in nursing and group homes, for personal-care assistants and for individuals with disabilities; peer and community support to protect mental health; accommodations during the transition to remote work (e.g., captioning on online platforms for people who are deaf or hard of hearing and screen-reader accessibility for people who are blind or who have low vision); safe availability of food, and the right to medical care during times of system overwhelm.
The place of Foundations, Trusts and other funders in the disability community cannot be underestimated. disability will continue to require the services of Foundations' financial support and leadership as a convener and a connector. While Cheque writing has been a key role of philanthropy — but so, too, is building partnerships between groups and leaders.
There is equally the necessity to partner with each other, and to reach out to decision makers on public policy, disability is lifelong, and so funders have to commit to a lifelong process of ensuring that the full integration of Persons with Disabilities is a continuous engagement. The East Africa Philanthropy Network initiative has created platforms where disability funders have networked and created working relationships and shared learnings on the ongoing support to the sector.
Philanthropy has evolved from an early notion of "giving away money" to the strategic practice of "social investment." But for strategic philanthropy to realize its true potential, foundations need to learn how to manage information (data) to produce and share knowledge. The use of data, evidence-based intervention has been addressed through the East Africa Data Portal that is an opportunity for both donors and implementing partners to input data of the various projects they are supporting across the region. This has generated learning and the potential for greater impact in the great work that donors supporting disability are doing.
The COVID 19 pandemic exposed millions of children with disabilities to many challenges, many children with underlying medical conditions have had to remain safely at home, yet at the same many homes do not have all the necessary help and support that would make them comfortable. There is the issue of their continuing education, it is vital for them to have access to a full curriculum, just like anyone else. The need for adoption of technology, accessibility to online education, among others points to the Education funders to urgently find ways to fight for appropriate and accessible online education and support for these children. This has been articulated at the various for a that EAPN and partners convened during the last 12 months in 2020.
As communities, nonprofits, and employers adapt, people with disabilities risk being pushed further into the margins. This largely happens unintentionally, as well-meaning people and groups create more barriers to inclusion and success.
In the process of pushing the inclusive agenda in the region for the last two years, there have been some observable trends that may be worth paying attention to:
Funders and businesses want to support disability projects but often don't knowhow to do so: For example, according to the Tanzanian Disability Act, businesses with over 20 employees must employ disabled people as 3% of their workforce. However, many do not know whereto find qualified disabled people or understand what accessibility adjustments may be required.
There needs to be greater awareness of what the word "disability" means and how holistic, inclusive projects can go beyond medical intervention: Livelihoods projects can be inclusive if adjustments are made to allow people with disabilities to participate. The concept of 'invisible' disabilities is not widely known inEast Africa, leading many to assume able-bodied people are not disabled.
There are ongoing capacity and risk management challenges for DPOs, which can create barriers to partnerships with donors and businesses: For example, DPOs may not have the complex financial management systems or financial management skills required for large donors to feel confident partnering with them. All stakeholders need to work openly and collaboratively to strengthen systems, which will allow them to harness the value of community-based organizations.
Communicating impact is a weakness within the sector, despite it being a priority for donors: Techniques such as story-telling are not widely used by DPOs, but they can prove effective in communicating impact to donors.
Accountability should be key for all partners, including donors: Grantees and project implementers are often the focus of accountability exercises. However, accountability on behalf of donors is equally important; for example, donors must provide mechanisms for grantee feedback to ensure their processes are not creating unnecessary administrative burdens on grantees.
An active focus on gender is needed to ensure disabled women are not left behind: Intersectional inequalities need to be better understood by philanthropic actors because how and what they fund shapes the power dynamics of the sector.
Everyone is a potential person with a disability: There needs to be a mindset shift so that accessibility initiatives are perceived as beneficial to everyone rather than to a minority. No one knows if and when they or someone they love may experience disability, so we should all support efforts to create a more inclusive society.
We need to focus on solutions: Solutions include: Better mapping of sector actors, capacity strengthening support for DPOs, more collaborative programs, better representation of the sector at the national level, and regular forums and feedback mechanisms to increase the quality of information sharing between stakeholders.