Numerous opportunities to connect with colleagues within an active and diverse network of philanthropy professionals.  Some of our networking events include: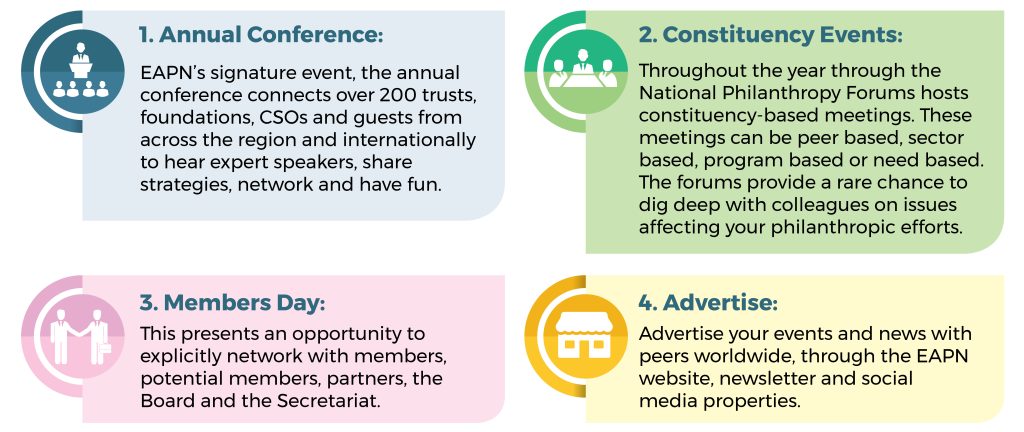 Platform for building synergies and cohesion among development actors (government, CSOs, private sector) for greater coordination and system orientation.  As a member of EAPN you have the opportunity to be part of various roundtables with a variety of stakeholders and lobby for favorable legal and regulatory frameworks to advance philanthropy in the region.
Access to various leadership and professional development courses such as master classes and peer learning forums and a wide array of research and survey publications.