Communications, an enabler of sound Advocacy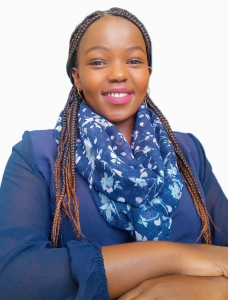 By Purity Mumo – East Africa Philanthropy Network
Satisfactory communications is at the heart of effective advocacy. Communication and advocacy are closely linked: one cannot engage in any form of advocacy without some communication, and most communications are targeted at influencing opinions and decisions (Shaik 2012). Precisely, being heedful of the message, the audience and the modes of conveyance have always proven to be the prerequisites. The advocacy message should be explicit with details of what is being posited, why it is indispensable, and what impact it would make (Buckley 2018). The message also needs to be gripping, keeping a firm hold of the concerns and comprehension of the target audience.
The mechanism of delivery must also guarantee proper reception and apprehension regardless of it being, for example, an inscribed proposal, a vis-a-vis presentation or public exposition. It is unwonted that a sole advocacy message will be acceded and acted upon and on that account; the message will require reinforcement, through reiteration and the power of subordinate audiences. Let us delve into the nitty-gritty of advocacy messaging delivery:
The mass media and the digital media have a distinct walk-on part to engage in specifically concerning communal advocacy initiatives, primarily the approaches that are campaign-based. Absolutely, not all advocacy efforts leverage the media taking into account that a media-based approach would present its pros and cons. The media typically reaches wider audiences that consequently, shapes an organization's profile and surges credibility. On the contrary, when the media is not satisfactorily brought into play, it can also usher in bad publicity that may contribute to heightening antagonism. As stated by Steve Buckley, "Advocacy strategies and approaches, 2018" the exigency for effective media engagement calls for apt planning and skills that include but are not limited to building meaningful contacts, understanding the media audience, curating press releases, placing stories, welcoming interviews, dispensing visual imagery and hosting newsworthy events.
Working in partnerships and coalitions is also certainly invaluable in advocacy in view of the fact that they create systems for organizations and individuals to share possession of standard objectives. Advocacy efforts can be underpinned appreciably through the harnessing of coalitions.
Most advocacy tactics involve some magnitude of rallying public support behind the plan that would then go further to respond to a number of concerns.  What associations in all probability aid in mobilizing all-encompassing support? What procedures can best realize certitude, synergic ownership, and constructive joint efforts? Would the scheme work as an open coalition and, if yes, what techniques would be necessary to facilitate engagement and guarantee liability? Would support be imperative in invigorating the advocacy strength of like-minded organizations?
Advocacy is seldom a unilateral communications process. For the long haul, some advocacy efforts have been more reactive than proactive towards lawmakers, or clearly conversational. It is quite crucial to deploy the premier tactics and engage in deliberations with policy and decision makers since the majority would retort to the proposals with personal concerns or substitute recommendations. Other partisan affiliates may also establish strategies to nullify the proposals being fabricated, which would make it needful to amend the ideas to attain prime results. The involved would need to explore other alternatives, understand the counter proposals that they would expect, and appreciate the negotiable and the non-negotiable.
Throughout the campaign execution period, it is crucial to keep an eye on the exercise, the outcome and the policy setting. The most precise mechanisms should be deployed to track activities such as meetings and communications as well as keeping under observation out-turns like media coverage and impressions of general support. The proceedings and outcome should be assessed not only at the end of the set period of time but also on a systematic foundation so that amendments, if need be, can be made to the tactic and action plan.
Advocacy in all instances occurs in a dynamic setting and the policy landscape can vary for social, political or economic rationales. To that effect, there is an increased need to respond with speed and flexibility, to identify opportunities, and to anticipate fresh challenges, which also calls for close watch of the policy milieu as well as wider trends.
https://eduspots.org/education-hub/onlinecourses/leadershipandaction/week-7-communications-and-advocacy/#:~:text=According%20to%20 (Shaik%202012) %2C, of%20a%20specific%20policy%20issue.
Buckley, Stephen. Advocacy strategies and approaches: Overview. Association for Progressive Communications. [Online] Association for Progressive Communications, October 2019. https://www.apc.org/en/advocacy-strategies-and-approaches-overview
https://probonoaustralia.com.au/news/2015/06/communications-for-advocacy/
https://pdf.usaid.gov/pdf_docs/PA00MQ1B.pdf