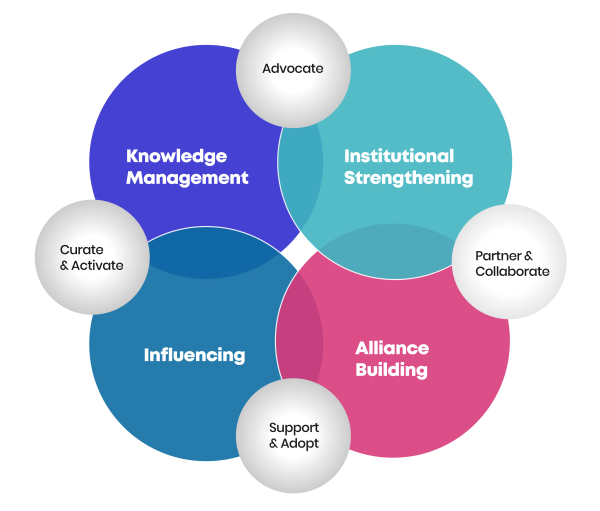 Knowledge Management focuses on strengthening data management and application, research, communities of practice through engagement platforms such as conferences, peer-learning platforms, givers lounge among other forums. Various communities of practice are facilitated including supporting the creation and adoption of accountability standards, promoting community philanthropy, strengthening capacity development programs such as leadership masterclasses while ensuring adoption of best practices towards a vibrant sector.
Activities 
Conduct and disseminate demand-driven research on emerging topical issues on philanthropy.
Provide thought leadership on philanthropy matters in East Africa.
Influence education curriculum development for philanthropy
Lobby and advocate for a conducive legal and policy environment for philanthropy.
Undertake various research studies to inform the sector on trends and practices, policy and advocacy issues and adaptations occasioned by various political and socio-economic constraints required by the philanthropy sector. Encourage organizations to adopt sustainable practices and integrate best practices into their operations.