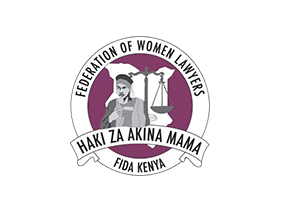 FIDA-Kenya is a premier women's rights organization in Kenya that has offered free legal aid to over 3,000,000 women over the course of 37 years.
It is committed to creating a society that respects and upholds women's rights with
a mission to promote women's individual and collective power to claim their rights in all spheres of life.
FIDA-Kenya is a membership organization with over 1,400 women advocates and lawyers in Kenya.